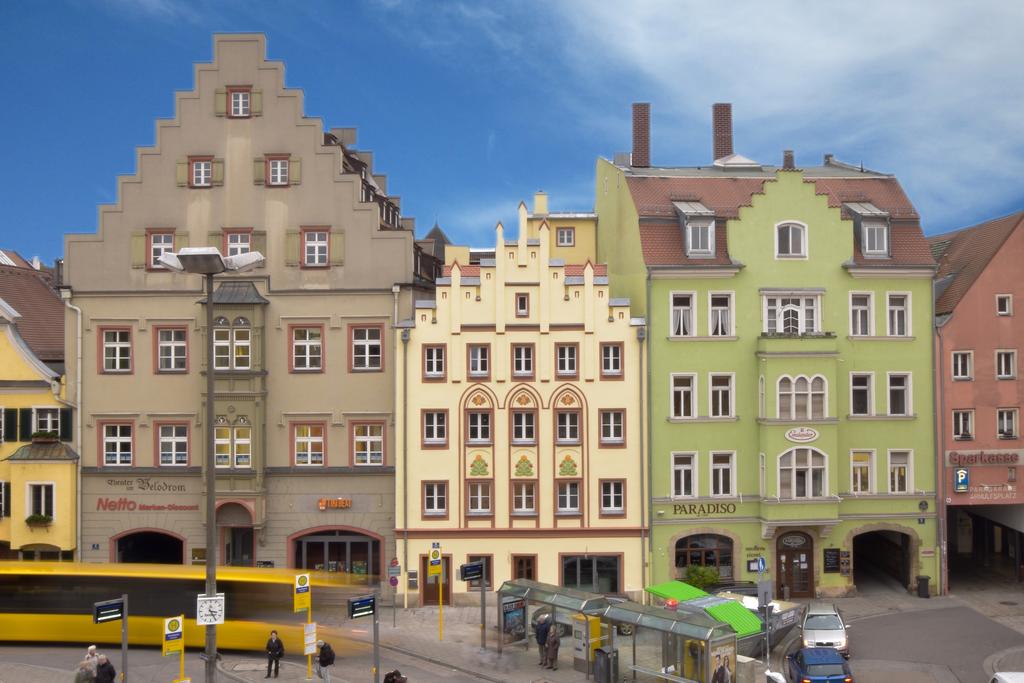 After two and a half years of renovation, we can now open our doors to you at the Arnulfsplatz Aparts. The completely renovated walls of our building date back to the 12th century. Today, the house is under monument protection. In our 11 apartments, our guests bring back life into this historical and now modern building. Each of the units will tell you a little story about Ratisbon.
In the entrance area, you'll find our reception. Out team will welcome you on your arrival and guide you to your apartment. Between 13:30 (1:30 pm) and 23:30 (11:30 pm) there will be at least one crew member ready to answer your questions at the reception. Wether you want to book a city tour, place a reservation for a table or just want to hear some advice from locals, our team will happily tra and leave none of your questions unanswered.
Visit us at the Arnulfsplatz! All details, customer service, pictures and the answers to your questions can be found here!