Butler's Home Holiday Apartments Ratisbon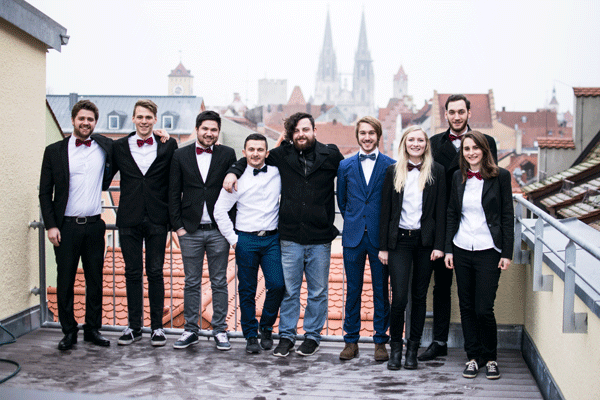 Welcome to Ratisbon!
Take your time and a tour through our apartments. Our team will happily guide you and help you find the perfect apartment for your stay in our beautiful city.
Since the year 2014, we accomodated several hundreds of guests in our apartments. From business travellers, city tourists to small and big families, everyone found a home among our flats. Customer contact and satisfaction is our number one goal. We want to ensure that you feel just like home. On this website, we want to give you the opportunity to meet your hosts before your actual check-in.
To create the best possible "home for a while" for you, all of our apartments are furnished with high-quality furnishings. The following list includes every item found in all of our apartments:
Smart-TV with Netflix-Access
free WIFI
fully equipped kitchen
comfortable beds and sofas
24 hours access without a key, using your personal code
reception in the entrance area or next door
free tea and coffee
Since 2016, we operate a second location in Ratisbon. Our team will happily help you pick the right place for you to stay. Do not hesitate to contact us!
In our newest apartments at the Arnulfsplatz, you can stay in the heart of the Old Town od Rartisbon. Within just a few minutes of walking you are at the most important sights. The newly renovated building you will be staying in is now under monument protection. Its story dates back to the 12th century. Your apartment has all the comfort you're used to from home.
If you prefer to stay a little out of the center, we'd love to welcome you to our Apartments at the "Ferienwohnung Ratisbona" complex. Much like at the Arnulfsplatz, you are well connected to all public transportation (the stop "Safferlingstraße" is almost in front of your door) lines and therewith only a few minutes away from the heart of Ratisbon. Leave your car on our guarded parking lot and explore Ratisbon!
Follow one of the links below and take a tour through all our holiday apartments. You'll find all the pictures and details for each of our flats in the following websites for the specific location. If these leave any questions unansweder, feel free to send us an E-Mail to This email address is being protected from spambots. You need JavaScript enabled to view it.. If you prefer to talk to one of our colleagues, give us a call at +49 (0) 941 92 100 any day from 1:30 pm to 11:30 pm.
We're looking forward to welcoming you in Regensburg !
---
Apartments in the heart of Ratisbon's Old Town
Apartments in a more quiet area